STEP AHEAD IN THE MEDIA
| stepaheadworkwear
During this pandemic Step Ahead Workwear has been a provider for all essential COVID-19 items, this has not gone noticed as The independant have now advertised the Step Ahead brand, we have had massive customer satisfaction from both comfort to price all over our range of products.  We offer medical graded face masks and non-medical graded masks, We also have reusable Step Ahead Branded Face Masks that are mentioned in the likes of BBC News and Independent, all leading news providers.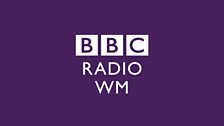 Step Ahead started as a Workwear Brand and we are turning into different aspects of Branding now with soon to release healthcare garments, leisurewear and activewear. You can rest assured that shopping with Step Ahead as a brand you are guaranteed high quality items at a very competitive price, don't just take our word for it shop our store!
STEPAHEAD About us
Whether you're looking for garments in workwear, PPE, leisurewear or sports, you'll find StepAhead brand has got it all. Todays StepAhead range has more styles, colours, size ranges than ever before.
Our company's history as a leading garment manufacturers dates back over 40 years.
Our range, quality, service and value are beyond compare.
Brand values
StepAhead core values are to be innovative and creative as it provide high quality, ethically produced garments at affordable prices for all.
The technical expertise of our diverse sectors allows for the development of durable and fashionable products for each range.